CHANGI CAMPUS
Due to the growth of the student population and in view of future expansion, the School, with support from the Singapore authorities, successfully started a second Japanese Primary school with a campus at Changi.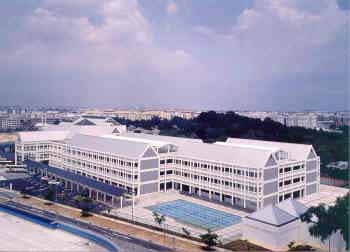 The site includes a sports field, swimming pools, tennis court and play areas, covering approximately 44,100 square metres. There is a large multi-purpose hall, a gymnasium, an auditorium, and a display room for international programmes as well as rooms for specialised studies, such as music, arts and crafts, home economics and English conversation.
The architectural design accommodates the needs of children, where they will have easier access to activity areas, rain or shine. The design of the building also resembles a traditional Japanese house with modern architecture.