The Japanese School, Singapore (Primary, Clementi Campus)
95 Clementi Road Singapore 129782
| | | |
| --- | --- | --- |
| No. of Classroom | Floor Area of each Classroom | Capacity of each Classroom |
| 6 classrooms | 67.5m² | 40 |
| 23 classrooms | 64.8m² | 40 |
| 13 English classrooms | 33.75m² | 15 |
| 1 Cooking room | 90m² | 40 |
| 2 Music Studios | 90m² | 40 |
| 2 Music Studios | 106.85m² | 40 |
| 2 Science Labs | 90m² | 40 |
| 1 Science Lab | 115m² | 40 |
| 1 Science Preparation Room | 67.50m² | 5 |
| 1 Computer Lab | 90m² | 40 |
| 1 Broadcasting room | 33.75m² | 5 |
| 1 Art Studio | 115m² | 40 |
| 1 Sewing room | 131.50m² | 40 |
| 1 Drum practice room | 89.64m² | 30 |
Others
1 Teacher Room
1 Principal Room
1 School Museum
1 Sickbay
1 Swimming pool
2 Playgrounds
1 Field
1 Judo Training Hall
1 Admin Office
1 Gymnasium
1 Library
2 Reading Rooms
1 Gallery
1 Dojo Exercise Hall
1 Music Preparation Room
The Japanese School, Singapore (Primary, Changi Campus)
11 Upper Changi Road North Singapore 507657
No. of Classroom
Floor Area of each Classroom
Capacity of each Classroom
34 classrooms
70.56m²
40
12 English classrooms
35.28m²
20
1 Art studio
141.12m²
40
1 Art studio
105.84m²
40
2 Art rooms
92.40m²
89.04m²
40
40
2 A.V.Rooms
105.84m²
88
5 Music Studios
(4)105.84m²
(1)70.56m²
88
40
2 Science Labs
105.84m²
50
1 Sewing Room
105.84m²
40
1 Cooking Room
105.84m²
40
2 Social Science Rooms
105.84m²
88
1 English Activity Room
70.56m²
40
5 Multi-Purpose Rooms
35.28m²
10
Others
1 Teacher Room
1 Principal Room
1 Administration Office
1 Sickbay
2 Swimming Pools
1 Gymnasium
1 Kendo Training Hall
1 Judo Training Hall
1 Playground
1 Field
1 Tatami Room
The Japanese School, Singapore (Secondary, West Coast Campus)
201 West Coast Road Singapore 127383
1 Cooking Room139m²401 Art Room161m²401 Broadcasting Room72.50m²61 Social Study Room75m²401 Music Room105m²401 Music Room130m²40
| | | |
| --- | --- | --- |
| No. of Classroom | Floor Area | Capacity of each Classroom |
| 1 classroom | 37.5m² | 20 |
| 1 classroom | 45m² | 20 |
| 16 classrooms | 75m² | 40 |
| 2 English classroom | 30m² | 20 |
| 1 English classroom | 75m² | 40 |
| 1 Computer Lab | 115.5m² | 40 |
| 2 Science Rooms | 125m² | 40 |
| 1 Science Room | 45m² | 40 |
| 1 Technical Room | 181m² | 40 |
| 1 Cooking Room | 139m² | 40 |
| 1 Art Room | 161m² | 40 |
| 1 Broadcasting Room | 72.50m² | 6 |
| 1 Social Study Room | 75m² | 40 |
| 1 English Hub | 106m² | 40 |
| 1 Art Studio | 139m² | 40 |
| 1 Music Room | 105m² | 40 |
| 1 Music Room | 130m² | 40 |
Others
1 Teacher Room
1 Principal Room
1 Administration Office
1 Sickbay
1 Tennis Court
1 Field
1 Gymnasium
1 Dojo Exercise Hall
1 Judo Training Hall
1 Sewing Room
1 Library
Student Teacher Ratio
2275: 153

| LEVEL | CLEMENTI CAMPUS | CHANGI CAMPUS |
| --- | --- | --- |
| Level 1 | 1:28 | 1:25 |
| Level 2 | 1:26 | 1:27 |
| Level 3 | 1:29 | 1:31 |
| Level 4 | 1:34 | 1:29 |
| Level 5 | 1:28 | 1:29 |
| Level 6 | 1:26 | 1:28 |
| Music | 1:36 | 1:36 |
| Science | 1:36 | 1:36 |
| IT | 1:36 | 1:36 |
| Music Immersion | 1:19 | 1:17 |
| Swimming Immersion | 1:35 | 1:34 |
| English Immersion | 1:11 | 1:11 |
| LEVEL | WEST COAST CAMPUS |
| --- | --- |
| Level 1 | 1:30 |
| Level 2 | 1:26 |
| Level 3 | 1:33 |
| Music | 1:18 |
| Arts | 1:18 |
| Physical Education | 1:17 |
| English Immersion | 1:10 |
| Domestic | 1:18 |
Clementi Campus
One of the two Japanese Primary Schools is located at 95 Clementi Road, directly opposite the National University of Singapore (NUS).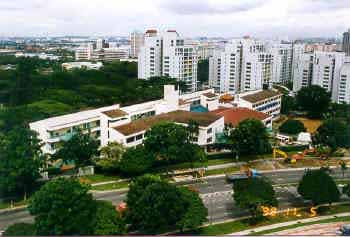 The building includes a sports field, a swimming pool, two play grounds, and a pet corner, in 20,825 m2. The building houses an auditorium and a gymnasium. There are two libraries, a laboratory, an audiovisual studio, a computer lab as well as rooms for specialized studies, such as music, arts and crafts, home economics, and rooms for music immersion. Heritage rooms are also provided to display the precious books, photos, and other historical items.
The Clementi Campus has been functioning as the Head Quarters since the Primary School was split up in 1998.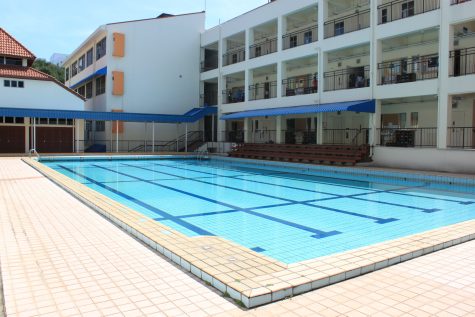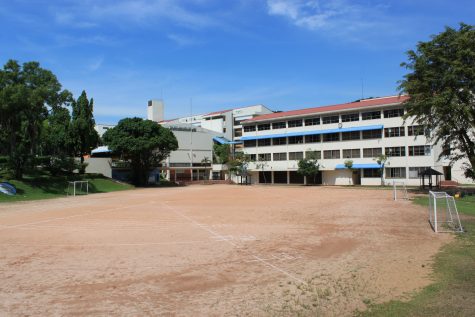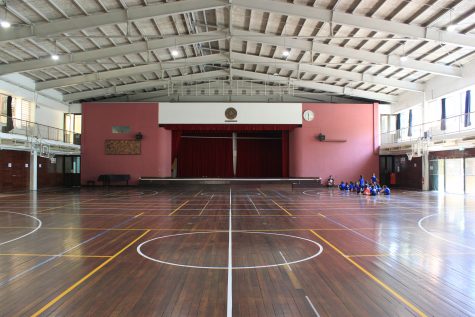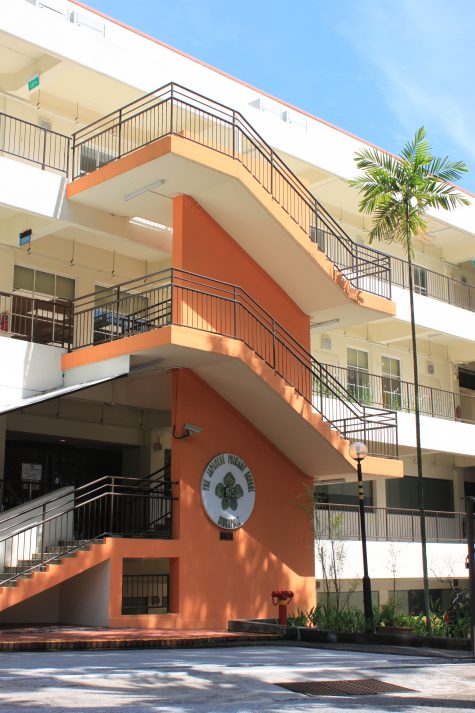 Changi Campus
Due to the growth of the student population and in view of future expansion, the School, with support from the Singapore authorities, successfully started a second Japanese Primary school with a campus at Changi.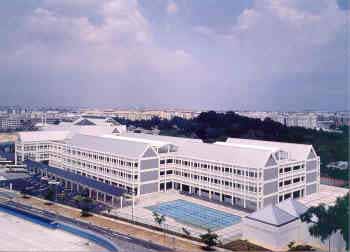 The site includes a sports field, swimming pools, tennis court and play areas, covering approximately 44,100 square metres. There is a large multi-purpose hall, a gymnasium, an auditorium, and a display room for international programmes as well as rooms for specialised studies, such as music, arts and crafts, home economics and English conversation.
The architectural design accommodates the needs of children, where they will have easier access to activity areas, rain or shine. The design of the building also resembles a traditional Japanese house with modern architecture.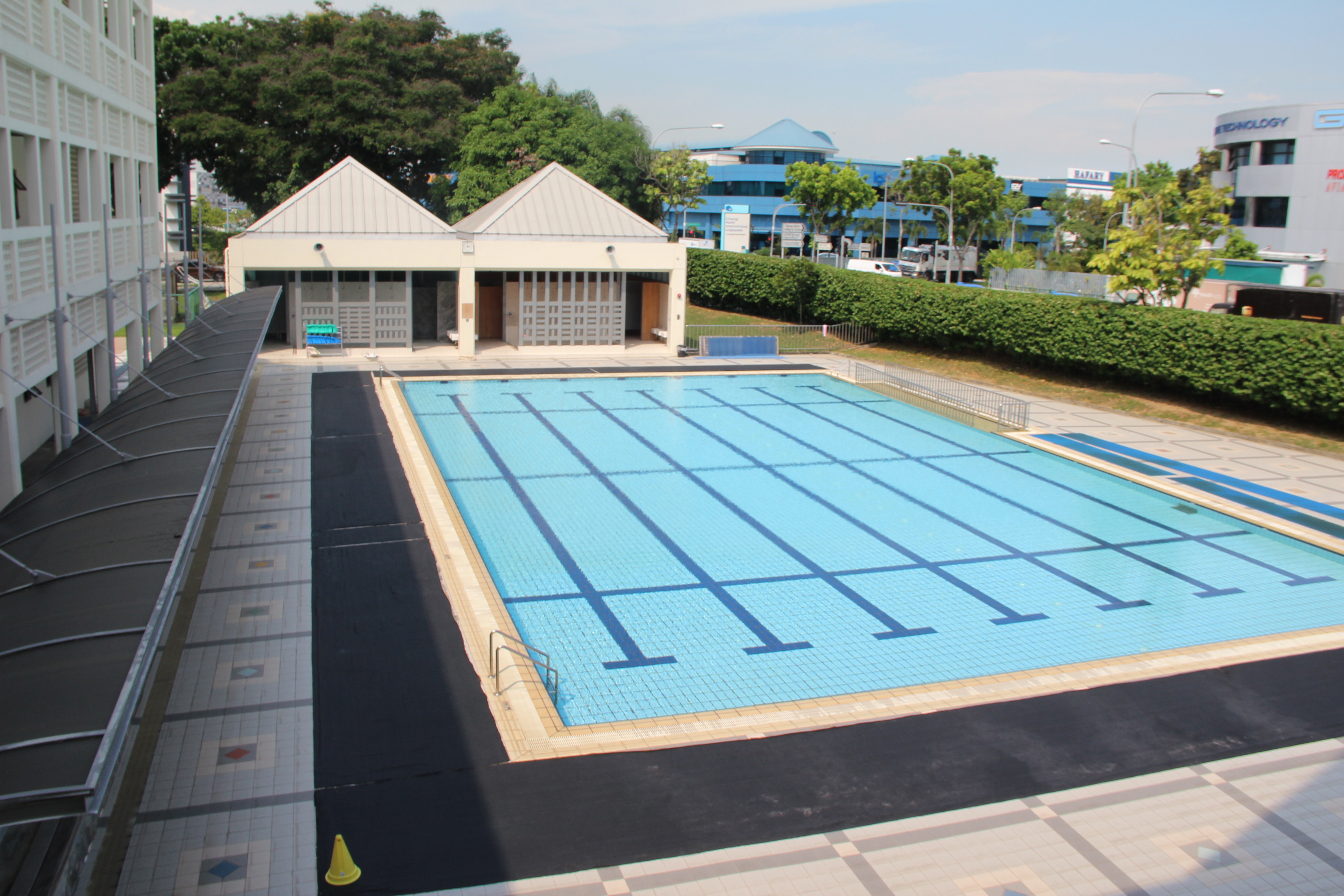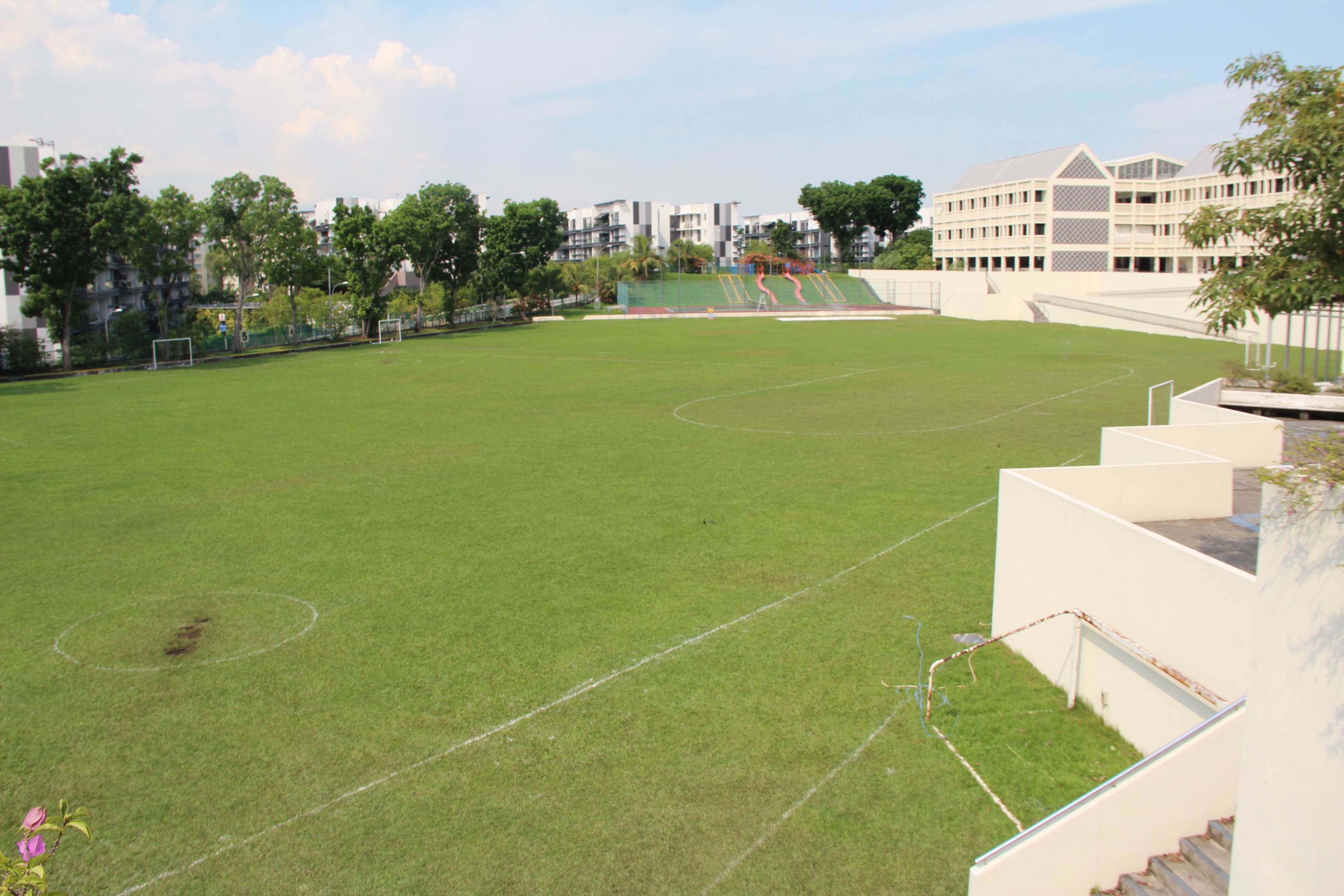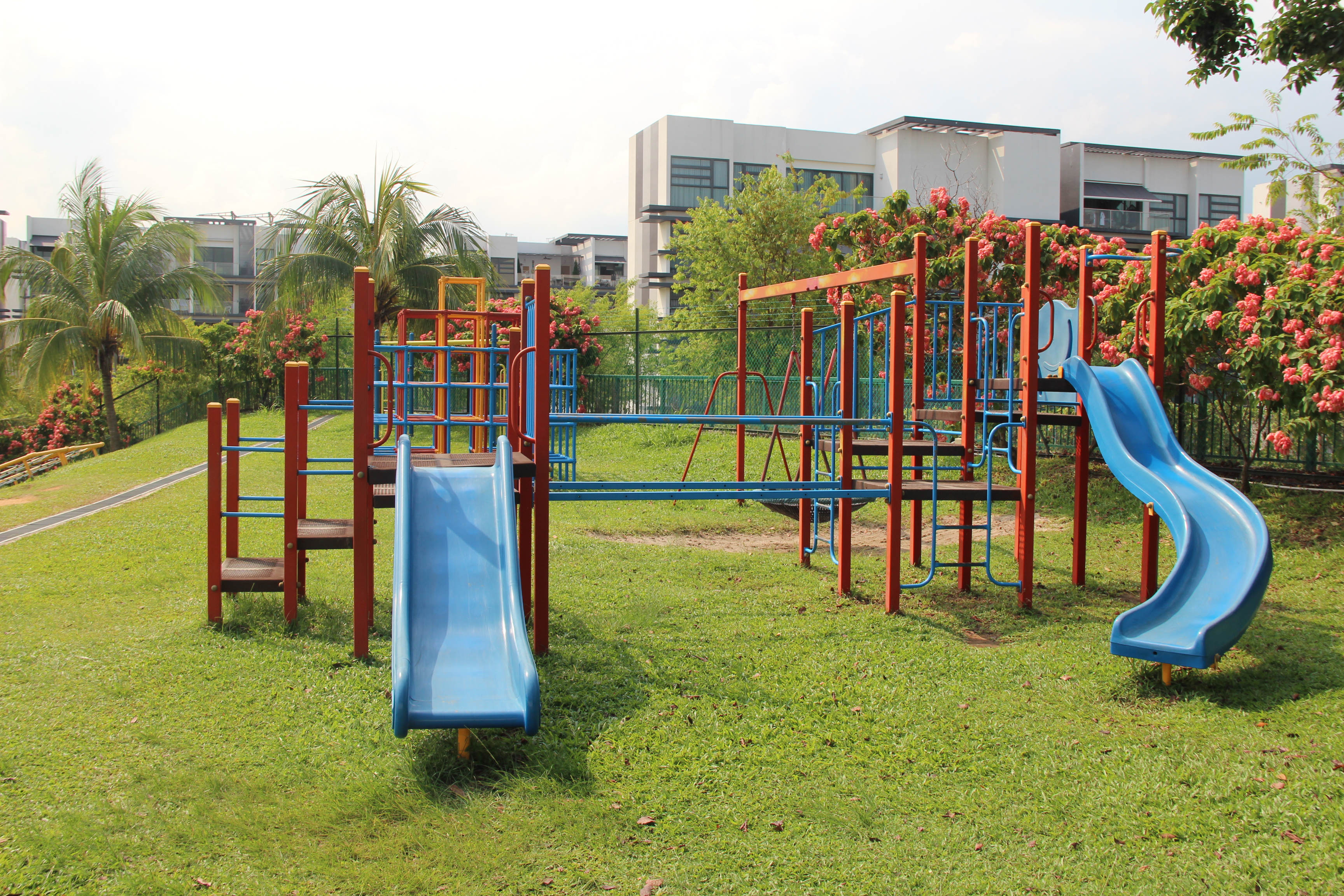 West Coast Campus
The Japanese Secondary School occupies the West Coast Campus at 201, West Coast Road, at the junction of Jalan Buroh and West Coast highway.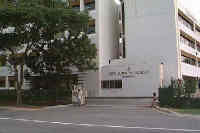 The site includes a sports field, a swimming pool, a tennis court and a playground, and covers 17.015 square metres. It also has a large gymnasium/auditorium, a library, computer laboratories, audio-visual rooms, a language laboratory, and a science laboratory as well as rooms for other specialised studies such as music and arts, arts/crafts.
The Japanese Secondary School provides a 3 year curriculum which prepares students for the next 3 years of their education in their respective high schools. According to the Japanese Education Law, 9 years of schooling is compulsory, which includes 6 years of Primary and 3 years of Secondary education.
Freshmen students come mainly from the Japanese Primary School in Singapore, except some who come directly from Japan.
Since 1995, the Secondary School has adopted an English immersion programme to improve the students' proficiency in English. Subjects such as Physical Education, Arts and Home Economics are taught in English by the English speaking subject specialists.